Fedorowich Construction Ltd.
Is a family owned business that has been serving East Central Saskatchewan for over 100 years. We strive to provide the very best in service, quality, and professionalism to our customers and their communities. We offer a continually growing array of construction services. These include commercial and residential paving, pavement maintenance services, excavation, dirt work and base prep along with snow removal services in the winter season. We also manufacture aggregate and produce asphalt, providing sales and delivery services. Fedorowich Construction Ltd. is proud to now also provide engineering services that consist of survey and design, along with field and lab testing. As leaders in safety and innovation, we hope to continue providing the communities of East Central Saskatchewan with the outstanding level of service they have come to expect from Fedorowich Construction Ltd.
OUR SERVICES
We offer a broad range of services for small and large projects
Asphalt
Fedorowich Construction Ltd. strives to provide the very best in Asphalt services. We offer a variety of Asphalt mixes to ensure the finish, durability, and life expectancy meets and exceeds their desired purpose. Our skilled paving crew is specialized in commercial, residential, and highway paving jobs. No matter the size or complexity of the job, we are ready to provide you with an amazing product!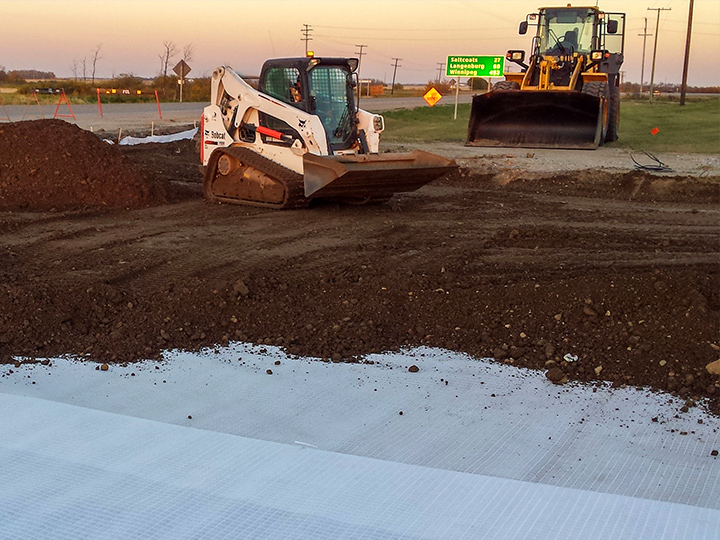 Base Services
Fedorowich Construction Ltd. will ensure that your project is delivered to the highest standard within a timeline. Customer satisfaction and quality is our top priority. We offer an array of base services including excavation, aggregate supply, installation and finish, and general grading. Our base crew is skilled and passionate to cater to whatever your base needs are; big or small, we can handle it all!
Aggregate
Fedorowich Construction Ltd. manufactures all materials in-house. Utilizing our Quality Control Department, we continually test our materials to make sure they are of high quality and meet specifications. No matter the size of your project or material needs, we are here to help. If you want us to pick up material, or need it delivered, 1 yard or 1000 yards, Fedorowich Construction has you covered.
Quality Control Lab
Fedorowich Construction Ltd. has always believed in providing a quality product. In the ever evolving construction industry, the importance of quality and job assurance has become a must. Having an in house testing facility allows us to monitor the quality of our products and services with confidence and frequency. We also provide third party testing. Ask about our lab testing and field testing services, which are all performed to ASTM Standards.
Survey & Design
Fedorowich Construction Ltd. knows the importance of planning and accuracy. Our survey team is experienced in initial, staking, and final/as-built G.P.S. surveys. We can perform stockpile surveys as well. Working in conjunction with our surveying service allows us to offer many design services in addition. Anything from third party consulting, to a full surface design, and even storm sewer design. These are a few of the design options we are pleased to provide.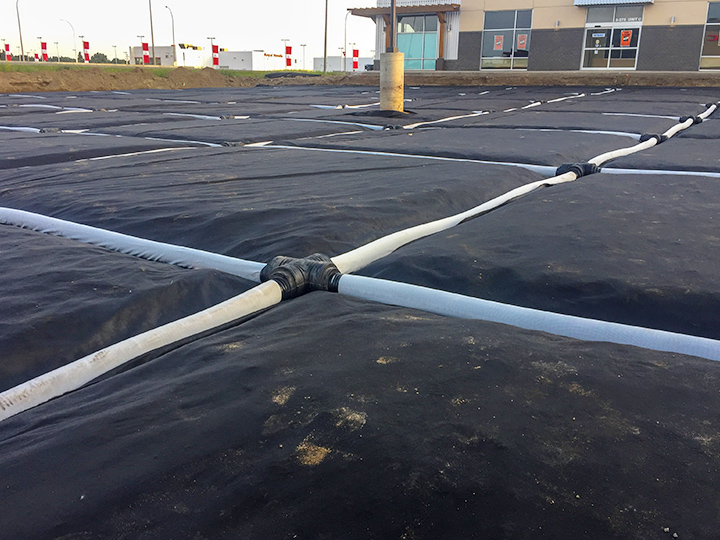 Specialty Services
Fedorowich Construction Ltd. provides more products and services than just Asphalt and Base. We supply, install, and sell many Geotextile materials, which are often in stock for your convenience. Along with providing many storm, sewer and water accessories, we can also help with installation, repair, and even some storm sewer design options. It doesn't stop there, as we also offer many concrete product options (inquire for details).
Client Testimonials
I had called about a speeding truck driver in my area. The lady was very polite and receptive and told me she would look after it. Now they are working on paving construction at Logan Green Park and so far are doing an A-1 job.
Robert Holtkamp
We were very pleased with the quality of work done by Federowich on our church parking lot. The ground preparation was so important and they didn't skimp out on that. They were willing to work with us on our schedule and didn't rush the job just to get it done. If it was too wet they told us and waited it out to get a proper job done
Marv Wahlstrom

Very informative office staff. The girls know their products and answered all questions thoroughly. I left with no unanswered questions. Delivery driver was very polite and accommodating as well as professional. Will be going back most definitely when I need product. Highly recommended.
Lincoln Brown
On time, on budget, and looks better than the proposal. Book them
Jason Farrell

Good company. Quality work.
Doyle W
Contact Us
We'll get back to you as soon as possible